Quality of life experience …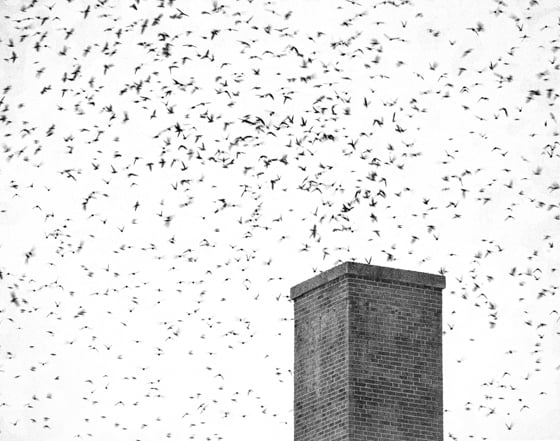 I subscribe to the Forsyth County (NC) Audubon daily newsletter and was intrigued by a notice yesterday of a group gathering event at Northwest Middle School in Winston-Salem (NC) to witness chimney swifts going to bed.  I had seen this before, after all we have them in our chimney and there are always a couple dead ones which fall out into the firebox when we first open the damper of the wood stove in early fall to start our first fire.
But, my wife and I have not seen anything on this scale …
This event happens every night at sundown, we are told, for the next couple of weeks before they migrate to South America.
We will always remember this evening … and if you go see it, you will too.