Overloaded circuits at Ocracoke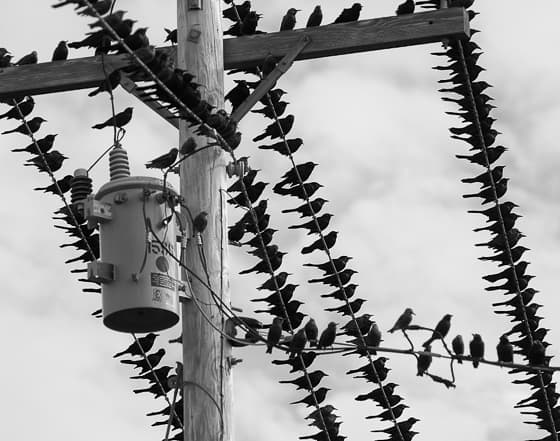 A recent trip by the High Country Chapter of the Audubon Society led by Jesse Pose and  Bob Cherry turned in an impressive list of sightings at Mattamuskeet National Wildlife Area and around the then closed Bonner Bridge.  Despite the road closure over Oregon Inlet at the Cape Hatteras National Seashore, the lights didn't black out from a short circuit.
A murmation of starlings almost occluded the sky in center-city Ocracoke.  Perhaps if they had been "beak-to-beak" instead of "cheek-to-cheek", we may have seen some sparks.