Free Range to Oven Range … exhibition finalist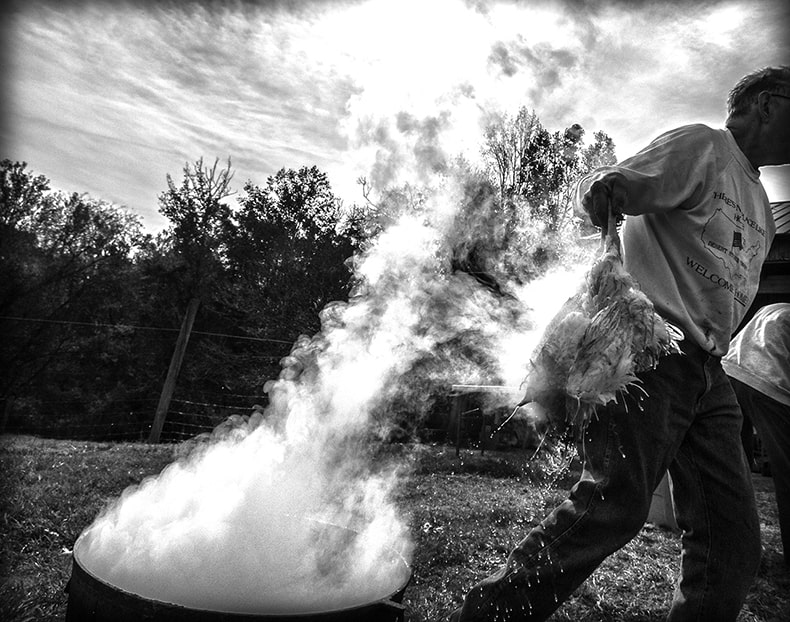 I am honored and excited to share with others that my image "Free Range to Oven Range" has been selected as an exhibition finalist in the photography exhibition and event, SlowExposures.
For Southern photographers, this is a prestigious event and I am honored to have my work chosen and exhibited.
SlowExposures is a unique occasion spanning four days in September (17th through the 19th) in a community which has no name nor geographical boundaries — other than to say it is in Pike County, Georgia.  Since 2003, fine art photographers and photography lovers from across the United States have gathered to experience the annual juried exhibition that celebrates the rural American South—in the rural South.
The image is from an already published photography essay on this site.  In the words of the cauldron technician, "the water temperature needs to be just right and then she (the hen)  can only be dipped for the right number of seconds so the feathers can easily be pulled off."