Cinemagraph … Winston-Salem Light Project "Artery"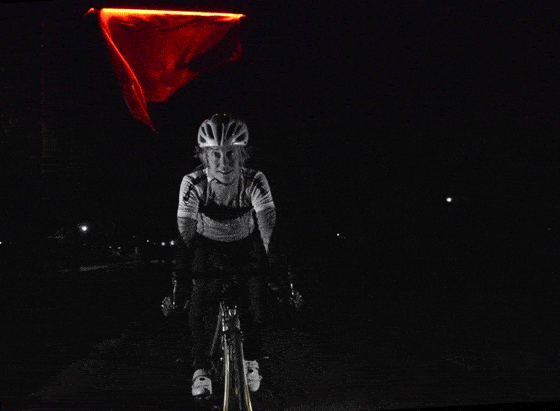 A favorite project of ours in Winston-Salem is soon to end – 2014's Winston-Salem Light Project – named "The Artery."
The scene (literally in front of our home on Factory Row) is the Winston-Salem Strollway where industrious and innovative faculty (Norman Coates and others) and students from the UNC School of the Arts have converted the existing city light fixtures into a half-mile of visual dessert  from dusk to dawn.
"Artery" was constructed of 48 custom-made LED lighting fixtures that attach to the existing lamp posts along the Winston-Salem Strollway. Each of the fixtures totaled over seven hundred feet of LEDs, and 10,878 individual LED chips. The units are controlled by a microprocessor which "sees" the area underneath it by means of an infrared sensor. When movement is detected, the microprocessor slowly brightens the unit and changes the color for a period of time creating waves of movement.
K.B Medford uses the Strollway as a route for her bike training at night.