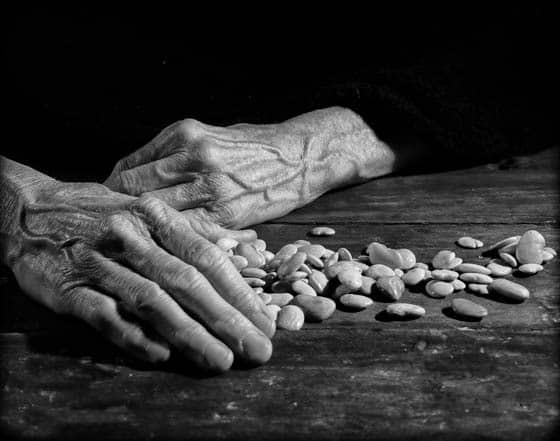 One of my strong remembrances about growing up was eating hand-picked, hand-shelled, home-cooked butter beans. In those days, there were no efficient mechanical harvesters so their fine delicacy reputation was bred into their preparation … much like a blackberry pie tasting it's best when the berries are hand-picked – by the one doing the eat'in!
Southern brand recognition and family tradition goes a long way so imagine my personal delight when I learned that again in my lifetime I might eat from the golden pot.  Enough South Carolina natives recall that experience and the demand has been one where supply is only met currently via private reserve.
Congratulations to my Houck cousins for finding that a modern ag growing and harvesting approach puts this high-fiber best tasting vegetable on our dining room table in Winston-Salem.
A new series of images is being created and crafted to reflect and tell the story of our farmer's 'hands' in both organic and non-organic food production.  My wife's hands are used in this beta-project to showcase the butter bean.